Last Friday, Sierra Mendez led the DWRL in a digital storytelling workshop on creating photo essays with WordPress. The workshop began with a video of Kurt Vonnegut explaining types of plot structures common in storytelling, such as "Man in Hole," "Boy Meets Girl," and "From Bad to Worse."
The first half of the workshop centered around several popular children's books that we used to break down storytelling concepts. In small groups, we discussed key content elements of each story, the plot structure the book followed, the relationships between components that make a story, and how the author created voice. Breaking picture books down into individual components led to fruitful (and humorous!) conversation and discussion when we returned to the larger group. As can be imagined, there's something altogether different about simply reading a book aloud to a child versus critically analyzing the text as a work of literature/art. The story/plot is one thing, but there is so much more regarding context, form, even page breaks and font that come together to form a story!
For example, in the board book Chicka Chicka Boom Boom, the images literally illustrate the story. Plot aside, the book wouldn't work without words (partially because it is geared for teaching the alphabet) because it isn't specifically a visual story. However, the intrinsic interaction between the words and images which can be seen in voice—direct quotes from the letters ("Help us up," cried A, B, and C)—as well as in the syncopated rhythm mixed with the island vibe visuals.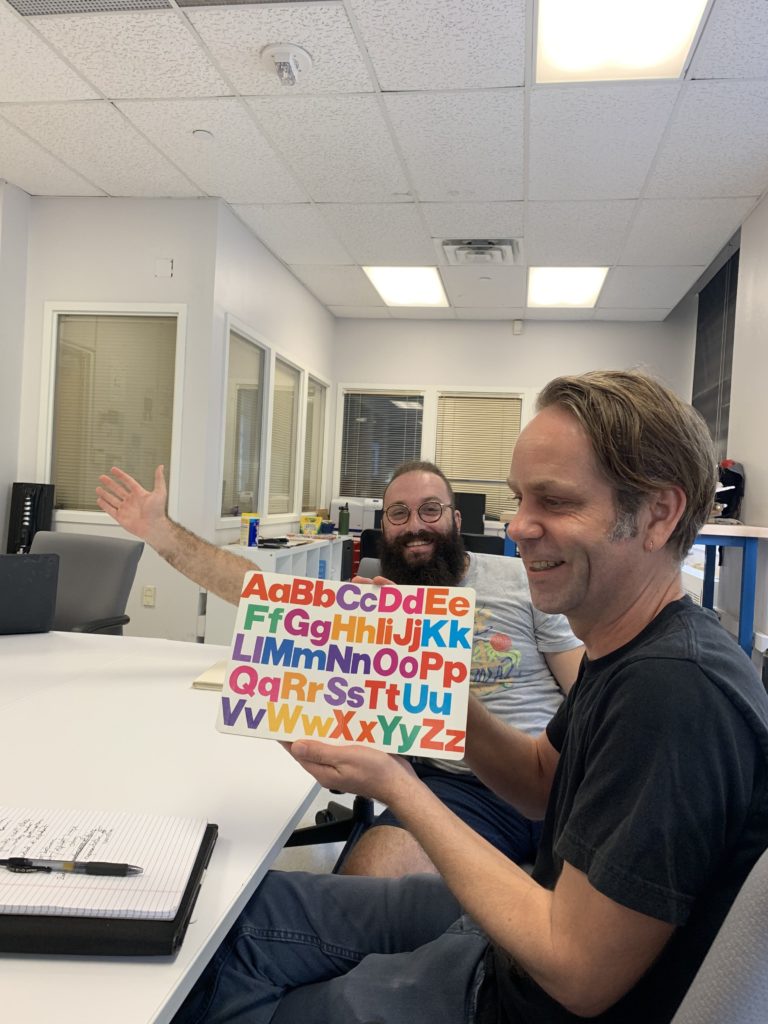 The second half of the workshop transitioned us to the digital. Digital storytelling can be presented in numerous forms, e.g. video, webpage, infographic, etc., and after some exploration of type, we moved to creating our own digital story in WordPress.
We were tasked with creating our own version of the Cinderella story from any point of view of our choosing. Creativity abounded, resulting in stories from the perspectives of a whole cast of characters and inanimate objects from various versions of the tale including a VH1 reality show re-telling called "I Love Prince Charming," a bloody version based on Grimm's Fairy Tales, and a Disney World mice union.