Whether it's the weather or you're just feeling under the weather, traveling to campus and working with students in person isn't always the best course of action for your writing course. In fact, staying home can sometimes be the most pedagogically effective choice—students always will appreciate the break, and you can probably use one, too. But just because you've stayed home and in your pajamas doesn't mean a lesson can't still be learned, by both students and instructor alike.
With a little help and a little patience, setting up a webinar is easy, and the purpose of this text will be to introduce you to the online video streaming service, Periscope. With this easy-to-use and accessible app, playing hooky has never been more productive.

Step One: Getting Started
Periscope is an app developed by Twitter in 2015 that allows users to stream live straight from their phone to users around the world. To answer the most frequent question first: No, neither the person streaming nor the people watching needs to have a Twitter account to use Periscope, though it helps in setting up an account and sharing streaming links. All that is needed is a smartphone running either iOS or Android.
To set up a Periscope account in order to either stream or watch, simply download the app using whatever smartphone you might have. When prompted to set up an account upon opening the app for the first time, you can either connect to a preexisting Twitter handle or use your cellphone number.
Step Two: Broadcasting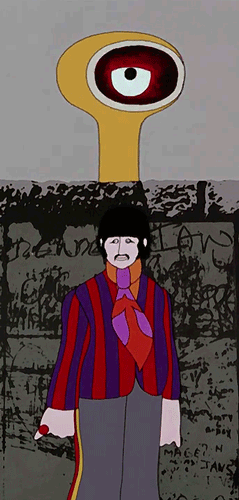 Streaming a live video is as easy as a press of a button, but depending on your purposes and your class, you might want to take advantage of a few more features. For one, you can turn on or off location sharing, which would allow anyone within the surrounding area to discover your feed and participate in the webinar. Although you probably would want to keep viewership limited to your class role, it could be exciting for students to open up the discussion to more of their campus and community.
If, on the other hand, your class would prefer to keep things a little more confidential, Periscope also provides the option to stream only to a limited, approved set of people. To broadcast privately, all that you will need to do is follow those accounts that you want to include in the live stream, and have them follow you back.
By spending some time in class setting up Twitter and Periscope accounts early in the semester, putting together a private broadcast can be just as easy as publicly streaming. Because you also have the ability to limit the number of people who can chat with you during your stream—asking questions about the lecture, answering yours, whatever—to just those you follow, class preparedness is key to a quality webinar.
Finally, you also have the ability to post a link to the broadcast to your Twitter. This can open up the discussion well beyond the bounds of campus: Students could share the link with their parents, you could allow colleagues in other departments to participate—the sky's the limit (and not even, since astronauts could even access the link, if you know any). Again, this is something to be careful about, and instructors should discuss questions of privacy, publicity, and accessibility with students beforehand, finding a consensus on class expectations and norms.
Step Three: Post Posting the Stream
Ultimately, what you include in your webinar is entirely contingent upon what interests your class. Maybe you can use the app as an opportunity to provide a relatively straightforward lecture, commenting on how the new medium affects the way the material is taught and received. Maybe you can use it to answer questions about an intense writing assignment without pulling students away from their composition environments. Maybe you can even use Periscope for student presentations, so that everyone gets the opportunity to stream themselves live across the web.
Whatever you choose to do in your webinar, it's important to note that the link for your Periscope session will go dead after 24 hours, and your stream will end whenever you turn off the camera and close the app. In an age when so much of what goes down online seems to be archived forever, embracing ephemerality where you can can be powerful pedagogical lesson—one that students won't soon forget. Nonetheless, if you really want to preserve something of the webinar after it's finished, Periscope gives you the opportunity to save the resulting video file to your phone, so long as you have enough free memory.