Want your students to feel like Iron Man? Okay… our project isn't able to do that (yet), but we're excited to share our progress with you!
Foremost, Felipe has been busy advancing the software development since our last update post. He decided to use a platform called LayAR, which makes setting up an augmented reality environment relatively easy (some coding required, however). The service requires a database of the information that will be displayed in the environments, such as points of interest, their coordinates, media associated with it and "actions" — which can be buttons for the user to interact with the content, like sending a tweet about it.
The actual LayAR mobile application sends a request to a PHP script on our page, which in turn queries the database for the information and returns it to the app. Simple enough, and it will be made much easier once we publish our how-to manual with sample code at the end of the project. Breaking down the mechanics of how this work, however, showed us some new opportunities for different use-case scenarios of this technology in the classroom. Adding a front-end entry form enables any user to add information and contribute to the augmented reality environment. For instance, a professor could allow students access to the database in such a way, and ask the students to, as a collaborative assignment, create their own augmented reality tour like we are doing for this project by merely entering data on a website.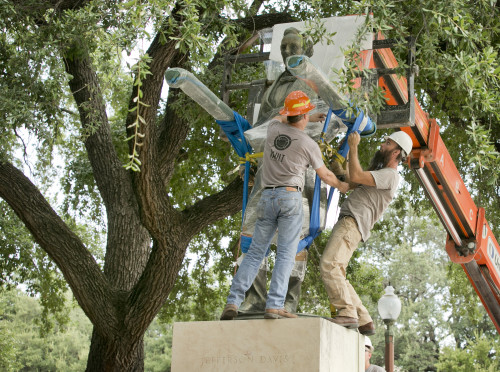 We have a wide variety of media planned for our points of interest, the Confederate statues on the UT South Mall, particularly Southern figures Jefferson Davis and Woodrow Wilson (southern figure is a somewhat unjust description for Wilson; he was more complex than just that), which have been recently removed. In a series of blog posts, Keith Leisner has been researching aspects of the controversy surrounding the statues and how they tap into the much larger controversy over Confederate symbols engulfing the Nation. Keith has examined newspaper articles from The Huffington Post and the Houston Chronicle, among others, to be used as accessible resources within the app.
Additionally, he plans on including voices of color in the resources, which is crucial for a project that educates its users on the cultural politics surrounding monuments. However, Keith does not plan on limiting the app's resources to just 'traditional' forms of media. He also hopes to includes videos and tweets and even Instagram photos. He currently envisions all of these resources being accessible through hyperlinks displayed in the environment.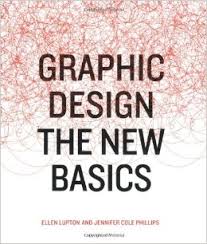 Meanwhile, Deb Streusand is working away at learning graphic design. The purpose of doing so is to prepare for the creation of our how-to guide. The how-to guide will allow a professor to create an augmented reality tool like the one we're making for, but for their own classroom. They'll be able to take their own area of the world, whatever it may be, and layer augmented reality on top of it for the benefit of their students. Trying to do this could be scary for the professor if they are not comfortable with technology, so the goal of the how-to guide's layout will be to make the process look as simple as possible. The graphic design will support this goal by being plain but appealing. It will probably be modeled on the format of textbooks but will hopefully be less boring than the standard textbook.
The augmented reality group is enjoying the process of preparing the tour and how-to guide. We look forward to discovering the full potential of our work as we continue to develop it. We hope that it will be helpful to professors and students alike, and even to audiences that we haven't thought of yet. You'll continue to hear more from each of us on this blog throughout the semester. Stay tuned!
Featured image: Courtesy of Extreme Tech.