As of this week, on Twitter you can no longer "favorite" tweets. Instead, you "like" them, a change in language that is visually represented by a move away from the little clickable star icon at the bottom of a tweet to a little heart that turns bright red if you click it.
As with any change on Twitter, this one is causing a major uproar across the social network. And indeed, there are a lot of reasons to be upset, even for casual users of the platform — but even more so when thinking about Twitter's affordances for activists.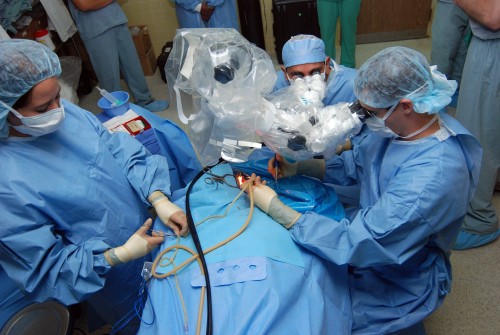 Here is what Twitter has to say about the change: "The heart […] is a universal symbol that resonates across languages, cultures, and time zones. The heart is more expressive [than the star], enabling you to convey a range of emotions and easily connect with people."
A range of emotions? I don't know about you, but a heart to me seems a lot more specific in terms of its emotional range than a star. Resonating across languages and cultures? How about the intense gendering of a red heart in a lot of cultures?
And yes, it might be great to use the heart to connect with people (although in which way easier than with the old star, I do not know). But just how useful is a heart in organizing people around topics a little more serious than sports teams or vacation spots? Topics like, say, police brutality ("I totally HEART this article about 95 people being killed by cops just this October").
In the Middle East context, this sucks given the gender connotations of that big red blinking heart. https://t.co/ik7t69NVAY

— zeynep tufekci (@zeynep) November 5, 2015
But I digress. What I meant to do in this post, in true Twitter spirit, is collect and sum up some of the discussions that have been revolving around hearts and stars these days:
https://twitter.com/wfederman/status/661903976028336128
Really loving the new US Flag design. Thanks, @twitter!#TwitterHeart pic.twitter.com/Zm7c6FvPaf

— Reid Parker (@ReidParker_) November 3, 2015
This feels like a slippery slope to love and happiness on the internet. #heart #twitterheart

— Sarah Phillips (@sarahtacp) November 3, 2015
In very few of these articles is any mention made to activist use of Twitter and the platform's potential of making unpleasant things visible, a potential that grinds against Hello-Kitty-esque sparkling hearts. But some of the more active and engaged users were quicker to pick up on the implications:
https://twitter.com/siddhmi/status/662316859149197312
maybe the heart is their way of saying "stop it"

tweets about police brutality.

do you like that? do you really??

thought so. #NoConvo

— Jade E. Davis (@jadedid) November 4, 2015