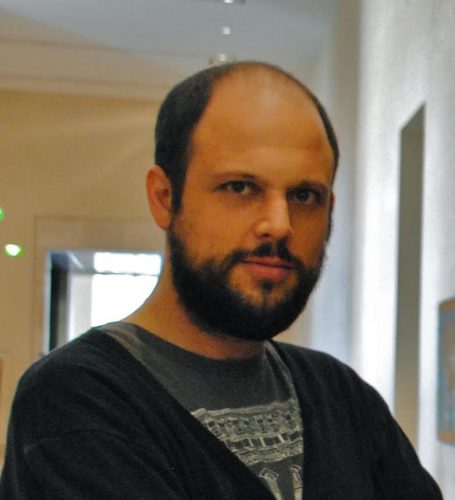 The DWRL is pleased to welcome Dr. Jim Brown to campus for our first annual Alumni Network Event March 29-31, 2017. Dr. Brown is an Assistant Professor of English and the Director of the Digital Studies Center at Rutgers University. He is a 2009 alum of the Digital Writing & Research Lab.
Dr. Brown conducts research in the areas of digital rhetoric, electronic literature, and software studies. His recently released book, Ethical Programs: Hospitality and the Rhetorics of Software, examines the ethical and rhetorical possibilities of a number of networked software platforms.
In addition to hosting a lecture that will be open to the University of Texas at Austin community, the DWRL will also host a roundtable interview and lunch with Dr. Brown, open to DWRL staff members. During the roundtable interview, we will focus on opportunities in the DWRL for professionalization, and we will ask Dr. Brown to explore how his time in the DWRL prepared him for his career in the field.
The roundtable interview will be held Thursday, March 30 at 11AM in PAR 8C, and it will be followed by a catered lunch for participants. 
Please email Sarah Frank (snfrank@utexas.edu) to RSVP. Those interested in participating are encouraged to submit questions for Dr. Brown in advance.